Vernon Chevrolet History
Vernon Chevrolet has been thriving in the Manchester business community since it's opening in 1936 by Walter Carter Sr. Since then it has continued as a family-owned business, passed on to Walt's son Walter Carter Jr., to Walt's grandson Steve Carter until Vernon Chevrolet was sold in July 11th, 2016 to Manchester Honda, where Jonathan Larabee became the current owner. The following offers a little insight into the company's history.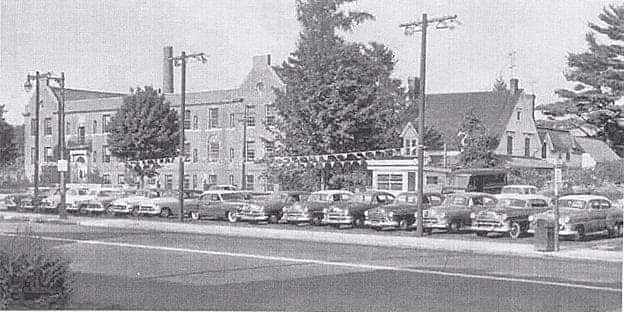 Vernon Chevrolet's Past, Present, & Future
Vernon Chevrolet's Beginnings
Walter Carter Sr. joined the Navy in 1917, and following that experience became an agent for Chandler Auto Carter & Carter. After working at the Armory Garage on Wells Street, he became secretary at Mackley Chevrolet Co., Inc. He proceeded to become president of Riley Chevrolet Co., Inc. At this time the show room was located on East Center Street. In 1944, the name of Riley Chevrolet changed to Carter Chevrolet, with Walt in charge. Tom Duff, a 54-year employee of Carter Chevrolet, said of Walt, "He was great! He was the type of person who'd say, 'Hey, Tom, let's go get a cup of coffee. And you're buying!' He'd whistle a tune as he walked around the dealership, so that he wouldn't embarrass anyone who might be goofing off. He said hello to every single person every morning, whether in the showroom or the shop.
Walt Carter Jr. was a World War II veteran, taking part in the Battle of the Bulge and serving in the 84th Infantry Division of the Army. Following the war, Walt attended Tufts University and graduated with a degree in mechanical engineering. He then became employed at Pratt & Whitney Aircraft Company. He started work at Carter Chevrolet in 1954, in time becoming chief executive officer.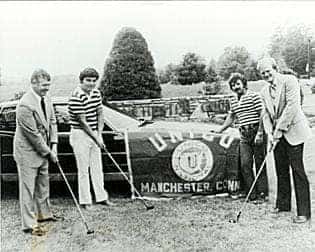 In 1981, Carter Chevrolet was the Hole in One sponsor at the Manchester Chapter of UNICO's First Annual Golf Tournament, offering a 1981 Monte Carlo if a participant golfer made a hole in one. Today, Carter Chevy still sponsors several golf tournaments with hole-in-one prizes, the most recent being the 2011 Captain Patrick Memorial Golf Tournament and the ECHN Mason & Purcell Golf Classic. The Captain Patrick Reeves Memorial Golf Tournament is put on in the honor of Patrick Reeves, a Manchester Police Department Captain who died at the age of 50 in 2007. The ECHN Mason & Purcell Golf Classic supports the Manchester Memorial Hospital and Rockville General Hospital. Below is a picture from the 1981 tournament.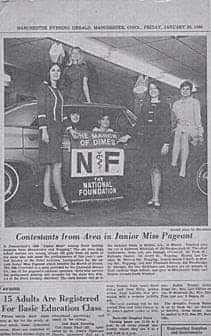 Carter Chevrolet was also a sponsor of the American Junior Miss Program. The American Junior Miss Program is the 3rd oldest American pageant after Miss America and Miss U.S.A. Beginning in 1958, it opened to senior high school girls, rewarding academic achievement, talent and fitness with scholarship. Chevrolet became associated with the pageant in 1964, contributing in several major ways including the donation of 9 out of 12 $1,000 scholarship awards and a share of the $30,000 in scholarships rewarded to finalists. According to the 1968 Chevrolet Mobile Division, "Chevrolet plays a key role in making the program one of the most popular and prestigious in the country." The pageant name was changed to "Distinguished Young Women of America" in 2010. Below is a picture of the 1968 Junior Miss Contestants in the Carter Chevy Showroom with a Camaro.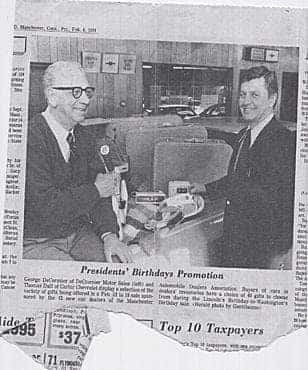 Carter Chevrolet has been celebrating President's Day with sales since its early days. Years back, President's Day Sale perks included an electric blanket or a Kodak camera! The picture below from the 1974 Manchester Evening Herald shows George DeCromier of DeCromier Motor Sales with Tom Duff of Carter Chevrolet and some of the incentives to be given away that year.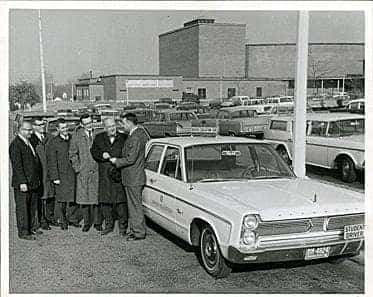 Below are two more pictures of Carter Chevrolet demonstrating community involvement. The first depicts a time when Carter Chevrolet used to loan cars for Driver's Education in Manchester and to students at RHAM. The second is from a show in the Civic Center, the purpose of which was to show off new cars. In 1980 Carter Chevrolet had the biggest display!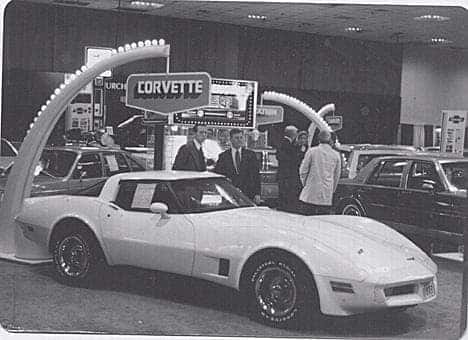 Carter Chevrolet celebrated its 75th anniversary in the same year that Chevrolet itself celebrated its 100th anniversary. Throughout this long run of business, Carter Chevrolet has proudly remained an automotive leader in Manchester and surrounding areas by giving back to the community, retaining a staff that is more like a family, and treating customer satisfaction as the ultimate priority.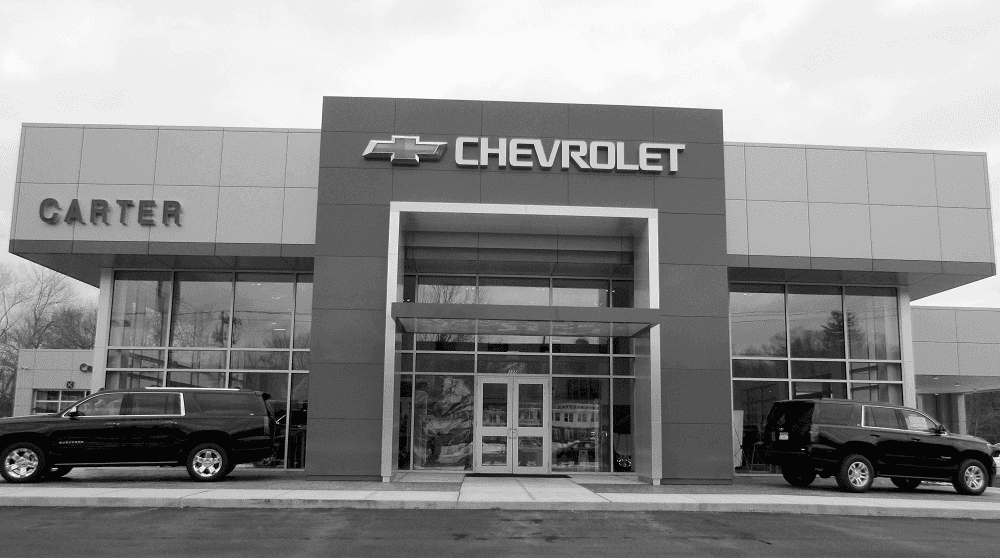 Manchester Honda's Acquisition
Stephen Carter owned Carter Chevrolet until July 11th of 2016, when Manchester Honda Sports Center LLC, acquired the dealership. Jonathan Larabee, Vice President and Chief Operating Officer made his expectations clear.
"We are excited to announce our first acquisition and are pleased to expand our footprint in Connecticut, now offering a full-line of Honda and Chevrolet products. We are looking forward to continuing the superior customers experience that the service and sales customers of Carter Chevrolet have come to expect."
Manchester Honda's story began in 1964, when John Larabee transformed his love of motorcycles into one of the area's first Honda dealerships. As a family with generations of being dedicated to the community they live in, the Larabees are committed to giving back.
New Dealership
Carter Chevrolet has just recently located to its brand-new location at 175 Hartford Turnpike on Route 83 in Vernon, CT. The new dealership provides customers with a better car buying experience and state of the art Certified Service facility. Come stop by and see it for yourself!